Body
-Basic Doll(with a pair of eyes)
-Birth Card-Packaging
-box
---------------

Event:
Time:March 28th~April 30th
If you buy the doll,you can enjoy 10% discount.
-------------------
*Doll skin and product color may appear different depending on viewer's monitor settings.
-----------------
Option:
* You can choose skin color. (normal. white )
*Face-up: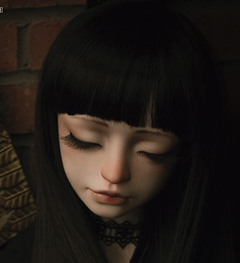 Nomal face-up:110USD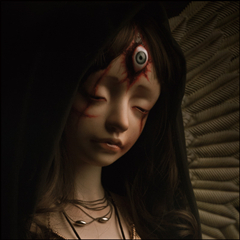 Special face-up:140USD
Body painting :+150USD(it can't be selected separately)
Note:
*About the weight:
1.The real weight of this doll with its box is 25.5kg.
2.The price of EMS to Japan is discounted.The price is 100USD.
3.We also can ship your doll by SAL to some country.
Shipping fee:
To USA:202USD
To Germany:281.3USD
To France:175.3USD
To Canada:181.3USD
To Bengal:183.5USD
Please contact us if you want to ship your doll by SAL.After you place your order on the site,we will adjust the shipping fee for you before you pay.
*About the delivery time:
Nude doll:30-40 days
The doll with face-up:+ 20 days.
The doll with face-up and body painting:+ 40 days.
*About her wig,shoes and clothes:
120cm doll can wear Kid's wig,shoes and clothes up to 120cm.It is very convenient.
Measurements:
eyes:23mm-25mm
head:46.5cm
body with head:121cm
bust size:49cm
waist size:40.5cm
arm:34cm
hip:60.5cm
Girth of arm:15cm
Girth of thigh:32cm
feet:lenth:17.5cm width:7.5cm
leg:38cm